HYPERNAUT HOME PAGE!!!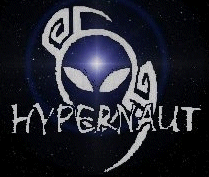 WARNING!!!
This is an electrifying, sometimes twisted, yet sacred journey into the furthest reaches of the human imagination. A natural and synthetic blend of political incorrectness, religio-ecstacy and neo-gothic, cyber-alien paganism that all too often forces mankind to face the ugly truth of it's very existence!
Our primary carbon-based units are:
MAD MARV the MANGLER - guitars, vox
FAST WILLIE - bass, vox
TURTLE - drums
SLAM MASTER DEE - lead vox, programming
We are currently lying low. Plans to regroup at the beginning of 2005 fell through.
FastCounter by bCentral