HYPERNAUT HYPERLINKS PAGE!!!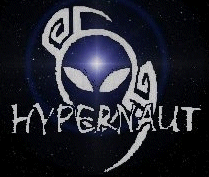 This is a work in progress. It seems as soon as I add a link, it is no longer valid. So I am dropping all band links (sorry guys) and sticking to sites I know will be here tomorrow!
My own (slam master d) online press kit.
Here are a few musician resources worth checking out!
OASIS CD (complete CD manufacturing, packaging & distribution)
GARAGE BAND (upload songs, get enough votes, get a record deal)
GET SIGNED (the complete do it yourself music industry website)
HOUSTON BANDS.NET (get your band listed here)
RECENTLY LAUNCHED and HOT!!! Slam Master Dee, aka Don H has opened BAYTOWN UNDERGROUND, an online community for local independent artists of all genres. Bands, photographers, artists, poets, writers, etc..., if interested contact Dee @ don@baytownunderground.com
Conquering the World... ... one venue at a time!